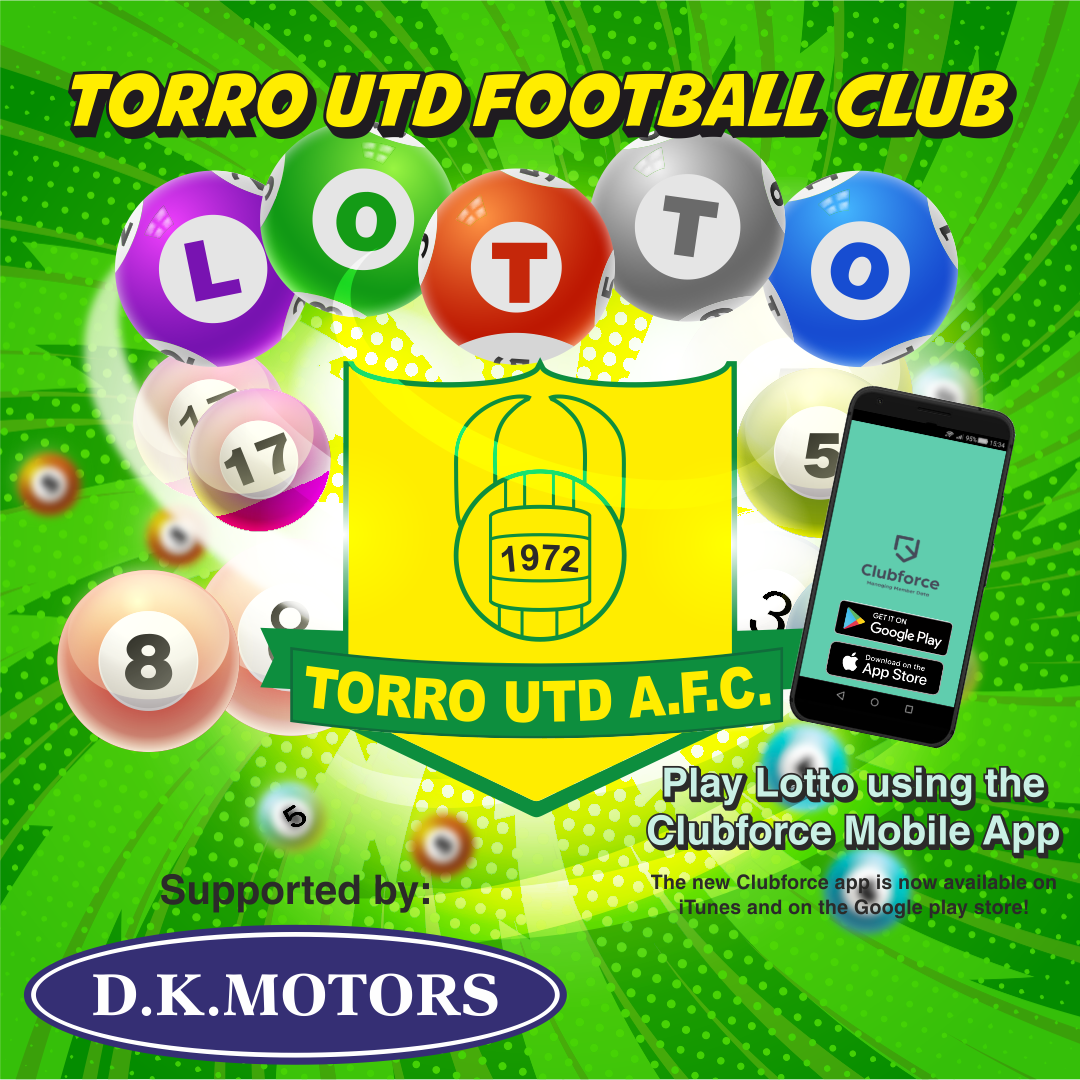 Draw will take place on Monday 30th August.
The Torro United Fundraising Online Lotto draws which will run on a weekly basis plays a vital part in the fund raising efforts of our soccer Club
You can buy a Lotto subscription via Clubforce. This is the same system we use for membership each year. You can also download the Clubforce App and play lotto on a intermittent, one off basis if that is your preference. You can now buy Torro Utd lotto tickets at our club shop on training days or match days
DK  Motors have sponsored out Lotto for many years now and we thank Derek and his team for their continued support of our Lotto.  Wishing them all the best in their new premises at Kilberry Cross.

We encourage all of our players, mentors, coaches and community to play the Torro United fundraising lotto. We also hope that we can all work together to promote this lotto and drive the club forward in out ambitious development targets so that we can continue to offer the best for our members.
Any
four numbers

are selected from

1 to 28.

If anybody matches the four numbers selected on the night he/she wins/shares the Jackpot. If anybody matches any three numbers selected on the night he/she wins/shares €70.
The Jackpot stands at €1000.
In the case of no Jackpot winner and no one has 3 numbers we will conduct a Lucky Dip for those entered for that weeks draw, with the winner receiving €25.
By buying tickets, you are not just helping our club but also being in with a chance to win a bit yourself.
Click the 'PLAY NOW' Image below to see the price plans available for the Torro Utd Online Lotto and enter the draw. No time to waste!
Your continued support is much appreciated and we wish you the best of luck in your future draws.