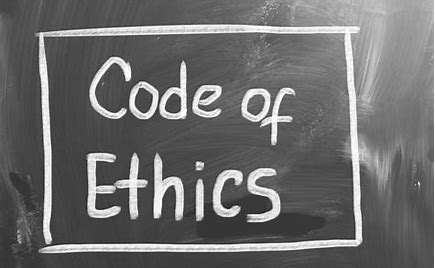 FAI_code_of_conduct_for_coaches
1.0 Anti-discrimination policy
Torro Utd AFC does not discriminate or tolerate discrimination against any volunteer, player, coach, parent or other club member or opponent on the basis of race, colour, cultural heritage, national origin, religion, age, sex, sexual orientation, marital status, physical or mental disability, political affiliation, membership of the travelling community, or any other status protected under the constitution and laws of Ireland. This policy extends to all club personnel and any other persons with whom Club personnel may come into contact with. Torro Utd AFC does not tolerate harassment for any reason. Respect for the dignity of others shall be the guiding principle for our relations with each other, and with all others. Torro Utd AFC adopts a zero-tolerance policy against all forms of discrimination, bigotry or racism and will at all times strive to uphold the true values of sportsmanship for which we are known since 1972.
2.0 Child Welfare Policy
Torro Utd AFC acknowledges its responsibility to safe guard the welfare of every child and young person who has been entrusted to its care and is committed to working to provide a safe environment for all members. A child or young person is anyone under the age of 18 engaged in any club football activity. We subscribe to The Football Association of Ireland's Child Welfare policy and procedures and endorse and adopt their document.
The key principles of the Torro Utd AFC Child Welfare policy are:
• The child's welfare is, and must always be, the paramount consideration.
• All children and young people have a right to be protected from abuse regardless of their age, gender, disability culture, language, racial origin, religious beliefs or sexual orientation.
• All suspicions and allegations of abuse will be taken addressed immediately by Torro Utd AFC and responded to swiftly and appropriately.
• Torro Utd AFC acknowledge that every child or young person who plays or participates in football should be able to take part in an enjoyable and safe environment and be protected from poor practice and abuse. Torro Utd AFC recognises that this is the responsibility of every adult involved in our club.
Torro Utd AFC has a role to play in safeguarding the welfare of all children and young people by protecting them from physical, sexual, or emotional harm, and from neglect or bullying. It is noted and accepted that the FAI's Child Policy Regulations (see Torro Utd AFC website) apply to everyone in football, whether in a paid or voluntary capacity. This includes those who are a volunteer, match official, assistant on club tours, football coach, club official or medical staff.
Torro Utd AFC will ensure that on occasions where child members of the club come together, for the purposes of carrying out club activities, at least 2 adults are present at all times.
Torro Utd AFC adopt the FAI's child policy and Garda screening guidelines for recruiting volunteers.
All current Torro Utd AFC members with direct access to children and young people will be required to comply with FAI policy and Garda screening policy. If there are concerns regarding the appropriateness of an individual who is already involved or who has approached us to become part of Torro Utd AFC, guidance will be sought from the FAI. It is noted and accepted that all decisions will be made in the best interests of children and young people.
Torro Utd AFC has an appointed Child Welfare Officer, who is currently serving and will maintain a continuous presence in that role on an ongoing basis.
3.0 Smoking Policy
Smoking is not permitted in the environs of any of our football pitches during activities involving players aged 16 or under. Specifically, it is prohibited that any person smoke on the side-lines of any pitch. Smoking is also prohibited in indoor premises of the club.
4.0 The "48 Hour Rule"
As a club, Torro Utd AFC ask all club officials, coaches, and parents of players to abide by the "48 Hour Rule". Where grievances are felt, we believe it is best practice to employ a cooling off period of at least 48hours from the time of incident.
Certain time frames are regarded as unsuitable to address issues:
• Directly after matches have finished.
• Before matches commence.
• Before training sessions commence.
Torro Utd AFC advise that any grievances be aired when training sessions finish, never in the presence of children, and conducted in a reasonable manner.
Where practicable, club officials should be informed of the issue prior to contact.
5.0 Torro Utd AFC Managers Code
• Remember that as a coach of underage teams, you must act as a guardian and as such your duty of care is more onerous than that of the coach of an adult team.
• Remember young people need a coach whom they can respect. Lead by example.
• Be generous with your praise, players of all levels need encouragement in order to develop.
• Never ridicule or shout at players for making mistakes or losing a match.
• Teach your players respect for the laws of the game which no one should break.
• Ensure that all players participate in sessions and matches, and at a standard suitable to ability, to ensure their enjoyment.
• Insist on fair and disciplined play. Do not tolerate foul play, fighting or foul language. Be prepared to take off an offending player.
• Encourage young players to develop basic skills and sportsmanship. Where possible, try to avoid over specialisation in positional play during their formative years.
• Create a safe and enjoyable environment in which to train and play.
• Make a commitment to keep yourself informed on sound coaching principles and make an effort to attend any coaching education courses offered by Torro Utd AFC.
• Ensure that all players know that bullying whether verbal or physical will not be tolerated.
• Always thank match officials. If you feel they have made decisions that require clarification, try to apply the "48hour rule", and consult Torro Utd club committee where necessary.
6.0 Torro Utd AFC Players Code
• Play for enjoyment, not just to please your parents or coaches.
• Play by the laws of the game.
• Always accept the referees' decision.
• Play with control, try not to lose your temper.
• Play for yourself and for your team – your team's performance will benefit and so will your own.
• Be a "good sport". Applaud all good play whether by your team or the opposition.
• Respect your opponent. Treat all players as you would like to be treated. Do not bully or take advantage of any player.
• Co-operate with the coach, team-mates, and opponents.
• Remember the goals of the game are to have fun, improve your skills and feel good.
• At the final whistle applaud and thank your opponents and the referee for the match.
• Always remember that you owe a duty of care to your opponents. Tackle hard but fair, do not intend to hurt your opponent.
• Win with humility – lose with dignity.
7.0 Torro Utd AFC Parents Code
• Remember that young people are involved in soccer for their enjoyment and not yours.
• Encourage your child always to play by the laws of the game.
• Teach young children that honest endeavour is as important as winning, so that the result of each game is accepted without disappointment.
• Help young people to work towards skill improvement and good sportsmanship.
• Set a good example by applauding good play on both sides.
• Never ridicule, humiliate or shout at young players for making a mistake or losing a match.
• Do not place emphasis on winning at all costs.
• Do not force an unwilling child to participate in the playing of soccer. If the child is to play, he or she will do so in good time through your encouragement. There are other aspects of soccer other than playing which are equally fulfilling.
• Support all efforts to remove verbal and physical abuse from soccer.
• As a spectator, do not use profane language or harass referees, coaches or players.
• Recognise the value and importance of volunteer referees and coaches. They give of their time and resources to provide recreational activities for young people.
• Encourage in your child an appreciation of mutual respect for team-mates and opponents.
8.0 Parents Match-day Guide
• Stand at least one meter from the touchline, this gives the players ample space to take quick throw-in's and allows the managers & referees a clear view of the pitch.
• Standing behind the goal or on the goal line is not allowed.
• Do not enter onto the pitch unless summoned by a manager or coach.
• Do not coach players during a match. It only leaves the child confused trying to please you and follow his/her coach's instruction.
• If you have an idea, a tactic or plan please adhere to the "48hour rule" and try to speak to the coaches at a reasonable time, preferably after the following training session.
Any manager, coach, Club official, committee member, parent or guardian that feels someone is not adhering to the Torro Utd AFC Code of Ethics & Conduct may be reported to the Club Committee. They may then be brought before the Committee and ultimately receive a suspension, or expulsion from the Club.
9.0 Club Grading Policy
9.1 Player Grading and Selection Policy
This policy document relates to team composition as well as match playing time and has been developed from the club's philosophy of 'being inclusive of players of all skill levels and the drive to help all players to develop to be the best that they can be'.
9.2 Policy Overview
The aim of this policy is to assist players and their parents to understand the clubs process of placing players into a team that best suits their level of ability.
It is a requirement of Torro United AFC that all players wishing to participate in teams from U9's and up be graded into teams according to their ability. It is the club's policy to grade players every year to ensure that all players have the opportunity to progress.
The club encourages players and parents not to focus on which team a player is selected in, but rather, on the player's own development during the season. It is also important that parents are supportive of their children during the grading process.
As a club we follow the FAI's National Curriculum and as such our grading and selection policies is based on the building blocks which underpin the curriculum framework, namely to ensure all players are playing at the level appropriate for their age and skill level.
There will not be a single grading session and coaches will grade players based on what they know of players from the previous season(s) and performances and behaviours during the early season training sessions. Our training setup, in these early sessions, will allow coaches to move players between training groups in order to assess their mental and physical development when matched against players of different skill levels.
9.3 Positives and Negatives of Player Grading
There are some advantages in not grading players, such as maintaining friendships and family social groups; however, this soon becomes an issue in several ways.
 Peer pressure – Other players will soon let their feelings be known when it comes down to ability. Our experience is that this often does more damage than any ill feelings resulting from the grading itself.
 Exodus of talented players – Players of above average skills and their parents will become frustrated and eventually leave for another club that does grade their players in the hope their child is put into a better team. The player's development will also stagnate because they are not being challenged to improve.
 Reduced enjoyment – Players who play in a grade significantly above their skill level will often feel left out as the more skilful players take control of games. Often this can result in the less skilful player leaving soccer in search of another sport.
To not grade the children based on ability would take away the opportunity for some to progress to representative soccer at a later stage. Soccer is a competitive sport. If you would like your child to play at a less competitive level, then ask the grading staff and coaches if they can be placed in a lower grade when grading is conducted at the start of the season.
It's hard for coaches to decide between several players of near equal ability knowing that some will be separated from their friends. We cannot however, make exceptions based on friendships as this will undermine the whole procedure. Children at this age tend to make new friends quickly and this also means that they extend their circle of friends.
An integral part of grading is the information available about the player from his or her coach in the previous year. The grading staff will seek input from previous coaches regarding player attributes and playing ability. Grading will be conducted early in the pre-season so as to give teams and coaches the maximum amount of time to work together before the season starts.
Teams will be selected based on skill, attitude and attendance at training. Players and parents need to be aware that from U12 onwards playing position will also be a factor in grading. For example, the ten most skilled players may not necessarily be selected in the same team if they are all strikers or all goalkeepers.
9.4 Team Selection and Player Grading Guidelines
Matches from U9 to U11 are graded using colour codes, example: Green/Yellow/White.
Competitions for U12 to U18 are graded as A, B, or C, level or similar.
Grading involves selecting a balanced team with the best ability from the pool of players in any age group.
Grading will be conducted by the team coach together with the appropriate Coaching Coordinator.
All players in an age group above under 8 will be graded and players will be assigned to teams based on their ability and experience.
Where it applies, team grading will take place pre-season with at least 4 training sessions occurring before preliminary team assignments are made.
The process must involve consultation between age group coaches and coordinators, parents may also be consulted if deemed appropriate by the Coaching Coordinator.
All players, new or returning, will be required to attend these training sessions.
If at the start of the season there are excess players in an age group or there is no appointed coach, players will be advised ASAP so as to provide them with an opportunity to register at another club.
Coaches always have the right to request that their children are allocated to the team they are coaching.
Where there are players of similar ability and limited age group vacancies, preference will be given to returning players.
Once grading is complete and teams selected, a player cannot change teams without approval from the Coaching Coordinator. Players may be asked to move up or down grades within an age group due to a player's level of ability or to cover for absent or injured players in other grades, any such movements will be at the advice of the player's coach in consultation with their parents.
Once assigned to a team, players will train with their respective team and coach.
Ideally, all teams in an age group will train at the same time to allow interaction between teams as the coaches deem fit. However, this is not always possible as training times are dependent on the schedules of each individual coach.
Coaches will meet regularly to discuss their teams and players' capabilities.
The coaches in any age group should act for the benefit of all players in that age group and not just for the members of their team. All players should play in their own age group unless there is a valid reason for playing in an older group (see section on "Playing above your age group").
During the regular season, players in an existing team may be invited to play in a team in an age group that is higher than their normal age group as a cover player. That player should not displace or deny adequate playing time to the normal roster players as a result of that player being brought in.
Players who have not paid fees, owe fees from prior seasons, or not registered with Torro United AFC will not be eligible for team selection.
9.5 Grading Appeals Process
Parents and players are able to appeal a grading decision they feel is unfair or inappropriate by:
Making a submission in writing to the Coaching Coordinator requesting a review of the players grading, outlining why they think the grading is not correct.
If the Coaching Coordinator refuses to conduct another grading or reconfirms the original grading then the player or parent may then make a written submission to the Club Chairman, outlining why they think the grading is not correct.
The Chairman will consider this submission in consultation with the Committee and the Committee will then make a decision on whether or not to change the player's grading.
The Committee's decision is final.
9.6 Playing above your age group
Torro United AFC believes, regarding player development, that it is important that children are constantly challenged, or they will get bored. Therefore, it is our club policy that if a player has the ability, the club may move them from one age level to another after consultation with the child's parent. Alternatively, if a child is finding it difficult in their age format then it may be necessary to step back to a younger format.
Players that will be considered for playing above their age group are those deemed by the coaches and Coaching Coordinator to be highly skilled / talented. To be considered, players need to be playing comfortably in the highest level at the club for their age group and demonstrate that they can cope with the demands of the higher age group both physically and mentally. Decisions are made based on what is best for the player's development.
Before moving to a higher age group, the player's skills will be assessed by the higher age group coach and the Coaching Coordinator. If both coaches agree that the child should be in the higher age group, then the move will be discussed with the parent.
9.7 Late Registrations
Once teams have been finalised with their maximum number of players we will not add any late arriving players to a team and exceed the maximum team size. Should a vacancy arrive in a team, because a player leaves during the season, then the coach and the Coaching Coordinator will assess the situation to determine whether it is necessary to replace that player and then decide on the grading process they will adopt.
9.8 Team Selection during Season
GENERAL
Preference will be given to children who regularly attend training, follow team rules and are reliable on game days.
Team selection will be at the discretion of the coaching group, and we seek your support to ensure that this policy is maintained.
UNDER 12 AND ABOVE
Player rotation during the game remains the coaches' prerogative. All players will have equal time across the season meaning they could play for longer in some games than others. All players would also get a considerable amount of game time each game.
Once a player reaches this stage it is expected that positions will become more clearly defined and players will begin to play in more defined roles. However, all players would still be expected to play in a number of different positions during the season, and even during a game so as to continue their soccer development.
UNDER 7 TO UNDER 11
Player rotation during the game remains the coaches' prerogative. However, all players will have equal game time and players will be expected to play in all positions at different stages throughout the season. Player rotations will take place in a manner which ensures players are not on the side-line for a lengthy time.
10.9 Grievances & Escalation during season
If a parent feels that a decision is taken which they feel unfairly disadvantaged their child, they should in the first instance contact the respective coach.
Should it not be resolved within 7 days of notifying the coach, the item should then be escalated to the relevant Coaching Coordinator for review.
If the Coaching Coordinator is not able to resolve the matter to a satisfactory conclusion within 10 days, the matter is then the escalated to the club's committee who will review all the facts and make the final decision.
The club's committee always has the final say on any team selection or player grading and selection decisions.