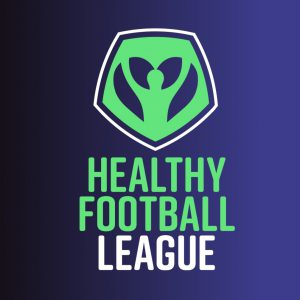 The Healthy Football League is an online, app-based, competition that encourages fans and beneficiaries of football clubs' Community and Social Responsibility programs to exercise and to pursue the benefits of maintaining a healthy lifestyle.
The idea behind the Healthy Football League app is to use the inherent rivalry between football fans to motivate them to get physically active.
All the participants will sign up as individual players and will be able to score points for themselves and for their respective clubs.
As an affiliate club of Shamrock Rovers, we are proud to take part in this initiative. Shamrock Rovers asked us would we be up for the challenge and gave them an emphatic YES! So don't let Torro United down. This is about Pride now. So get the app and get out and about and start moving and clock up those steps.
Everyone can score points by using the app while they are walking, cycling, or running. The points system is based on the number of steps you take, the distances you cover, and the number of calories that you burn. The Healthy Football League makes it easy to track your exercise and evaluate your performance.
"Through my self-motivation and the competitive element of the Healthy Football League, I have really managed to get myself active!"
The clubs and individual supporters that are top of the European club/player rankings by the end of the season will receive amazing prizes for their performances. The winner will also receive the title of being the fittest football club and fan of Europe.
The app is available to people of all ages and caters to people with varying levels of fitness. Everyone can sign up to the app for free and start their own journeys to crown themselves the fittest fan of Europe.
GET THE APP
Download the Healthy Football League App from your app store.
Click the Shamrock Rovers  image below to see more information about this European wide initiative