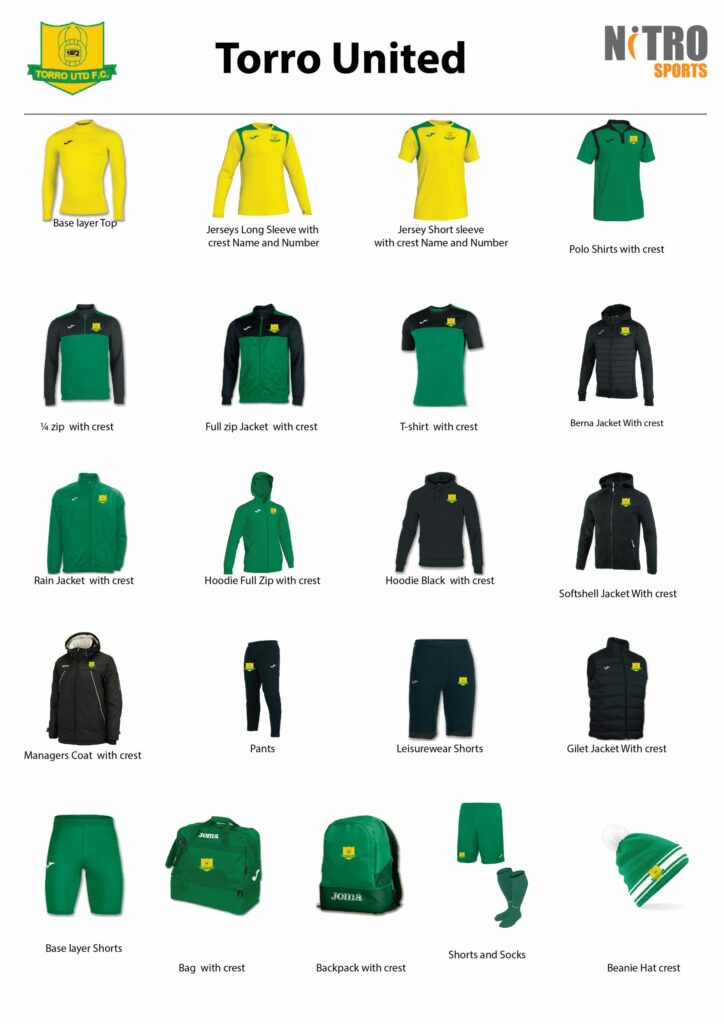 ***Online Club Webshop from Nitro Sports NOW OPEN!***
Click Image for www.nitrosports.ie Below to Visit Webshop
NOTE: No Return on Customised gear
(i.e. initials, names, numbers)
Please ensure you order the correct size.
Do not order unless you are sure of size.
TIP: In order to ensure you get the correct size/fit please gauge it by trying on a top/jacket/shirt of a teammate.
Payment in full must be made in advance.
Delivery time can vary. Generally, allow about 3-4 weeks for customised gear.
Prices Inclusive of crest except on Shorts (Extra €2.50).
Price includes name and number on back of jerseys.
For customised gear please quote your PO number from your receipt and email Sales@nitro.ie with the details you want included on the piece of gear, i.e. initials, number, name…
---
Size Guide for Socks
Bimbo: Foot size 12 – 2
Junior: Foot size 3 – 7
Adult: Foot size 8 – 11
Size guide for Shorts and Tops
YXS: Age 7 – 8
XXS: Age 9 – 10
XS: 11 – 12
Adult S, M, L, XL, XXL
Please note this is a general guide, to be sure please try on a teamates prior to ordering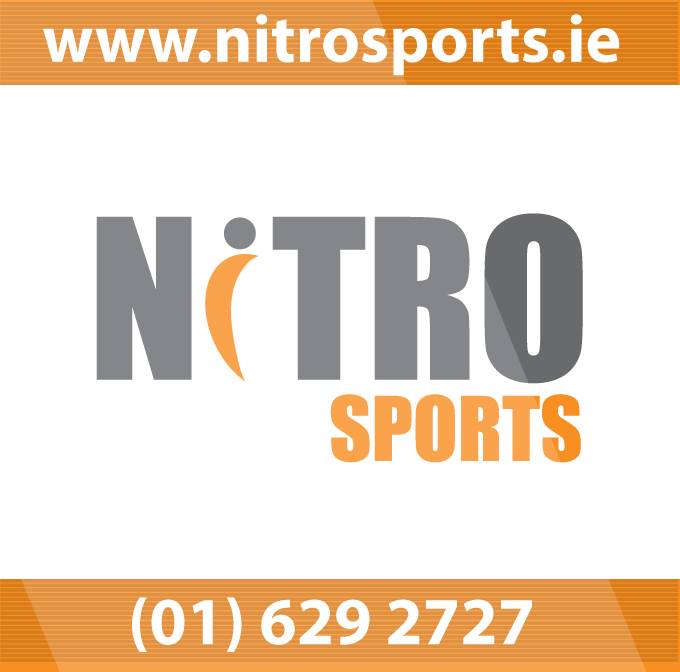 ---
Why go and purchase expensive overpriced English Premiership Jerseys when you can get some decent League of Ireland offerings and also support the game locally. Here are some of the better ones out there. You might even be a trend setter in our club by sporting one of these!
Also some nice new balance offerings on the FAI Shop, use link below to enter