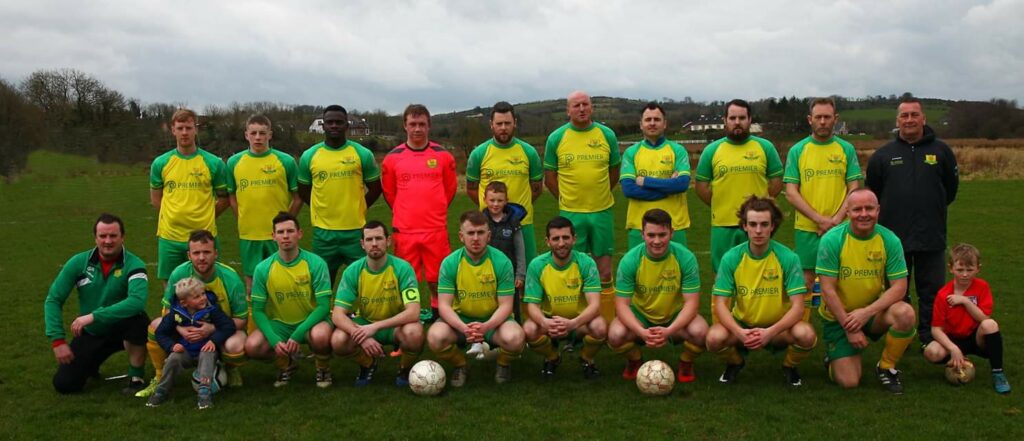 Torro United have two Senior teams competing in the North East Football League.
Torro United's NEFL Div 3A side (Jerseys sponsored by Premier Property Group) are managed by David Gavin and he is assisted by Paul Murray.
Both teams train together in Torro Utd's grounds and move to astro-turf pitches when the pitches are unplayable during the winter months. Training is either at Torro Utd pitches or Astro pitches on both Tuesdays and Thursdays @ 20:00 unless othwise advised by management.
Club colours are green & yellow and alternative strip for senior teams is white and black.