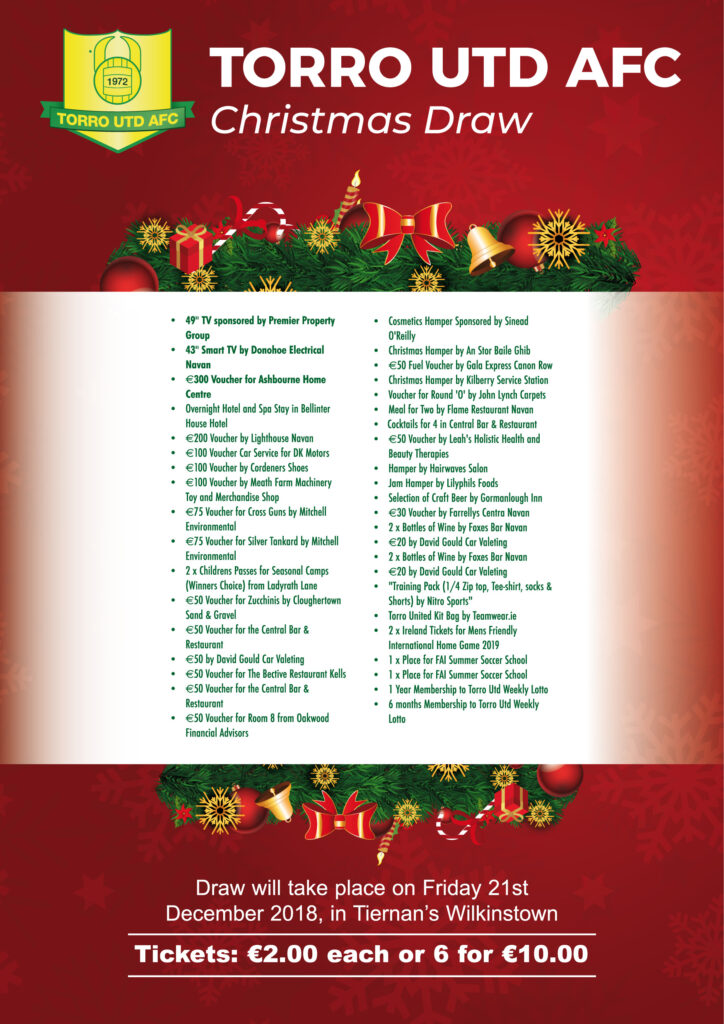 Nearly there Folks. One more Sleep!!!
Torro United will hold their Annual Christmas Draw on Friday 21st December in Tiernans of Wilkinstown.
Tickets are €2 each
or
A book of 6 for €10
or 3 for €5 .
Great value when you see the list of prizes generously sponsored by many local businesses and those associated with the club. Many thanks for your help.
Tickets are available from players, coaches and committee members.
Don't hang around, get your names on a book of tickets ASAP to be in with a chance to win!