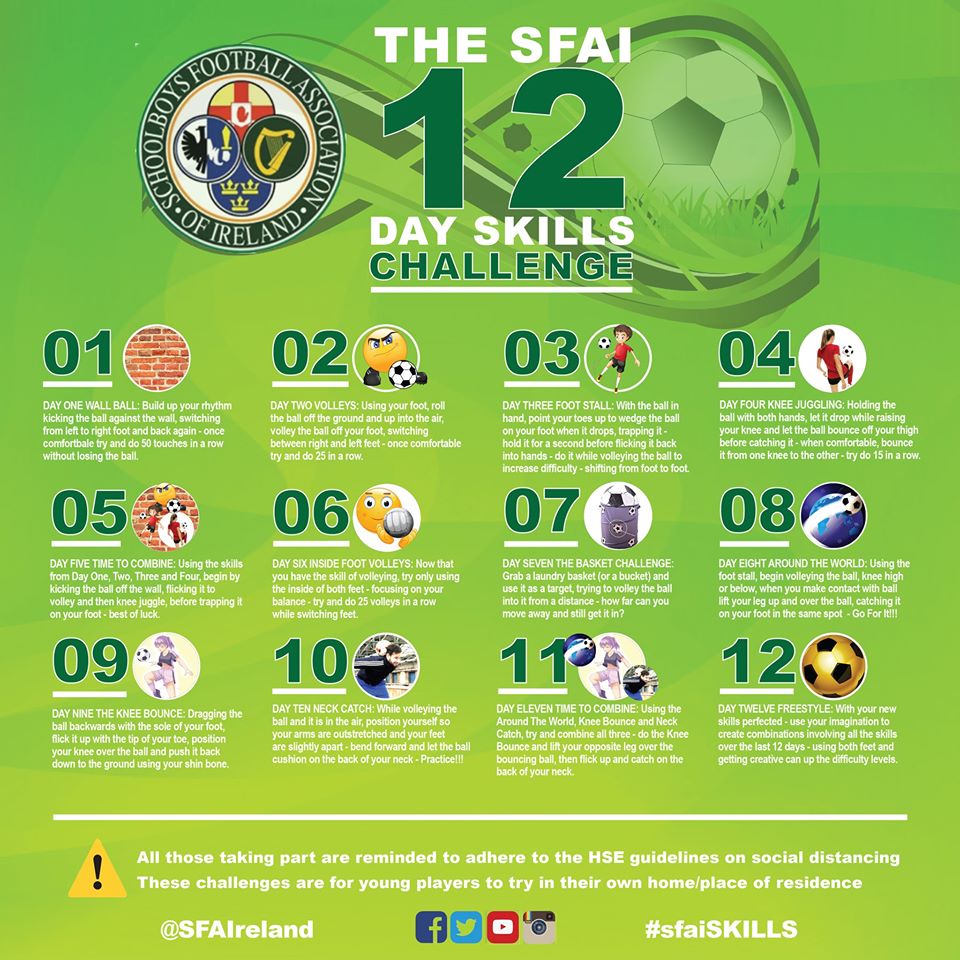 From today we are encouraging all young boys and girls to take part in the SFAI Skills Challenge ?
The SFAI be posting videos ? to demonstrate each skill every morning and they hope you send in your videos and pictures ? for them to share ➡️
They also hope to have some famous faces ? taking part and there may even be some prizes on offer ?
DAY ONE SFAI Skills Challenge ⚽️
?Wall Ball is simple and easy (to begin) but as you grow in confidence and increase the pace and power, the difficulty means you have to focus ? to maintain your touch ⭐️
⚠️ All those taking part are reminded to adhere to the HSE guidelines on social distancing ?
⚠️ These challenges are for young players to try in their own home/place of residence ??‍♂️??‍♀️
The very best of luck ?