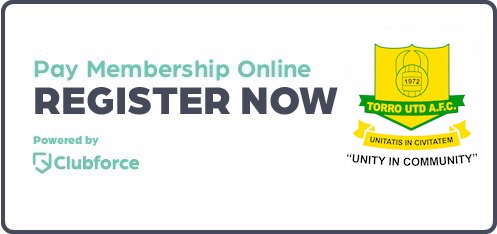 Season Start is only 11 days away.
Membership Fees are now Due.
Membership plans for Torro United AFC are now live.
Log on to complete your MEMBERSHIP PLAN for the 2020 season.
Click Red link below.
Download the clubforce App to your phone to make it even easier to pay.
NEW: 3 month direct debit option available also this year.
PlAYERS WILL NOT BE PERMITTED TO TAKE TO THE FIELD WITHOUT CURRENT 2020 MEMBERSHIP