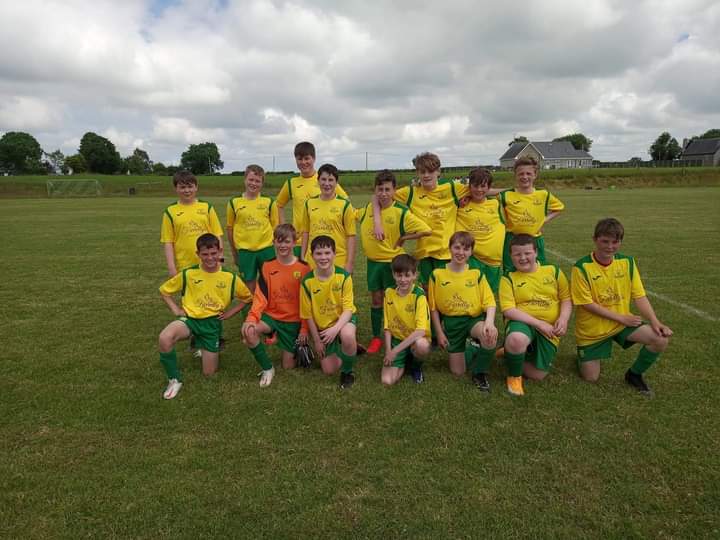 Our u13 Div 2 side recently received a new set of jerseys sponsored by Farrelly Funeral Directors. The lads got to test them out in a recent game. Many thanks to Bobby and the team at Farrelly's for their generous sponsorship, the team really appreciate your backing.
Picture are the team fully decked out and also Bobby handing over the jerseys to Coach Seanin Power.
Sponsorship of this kind is always welcome.  Anyone interested in sponsoring a whole manner of items should make contact with coaches or committee members.