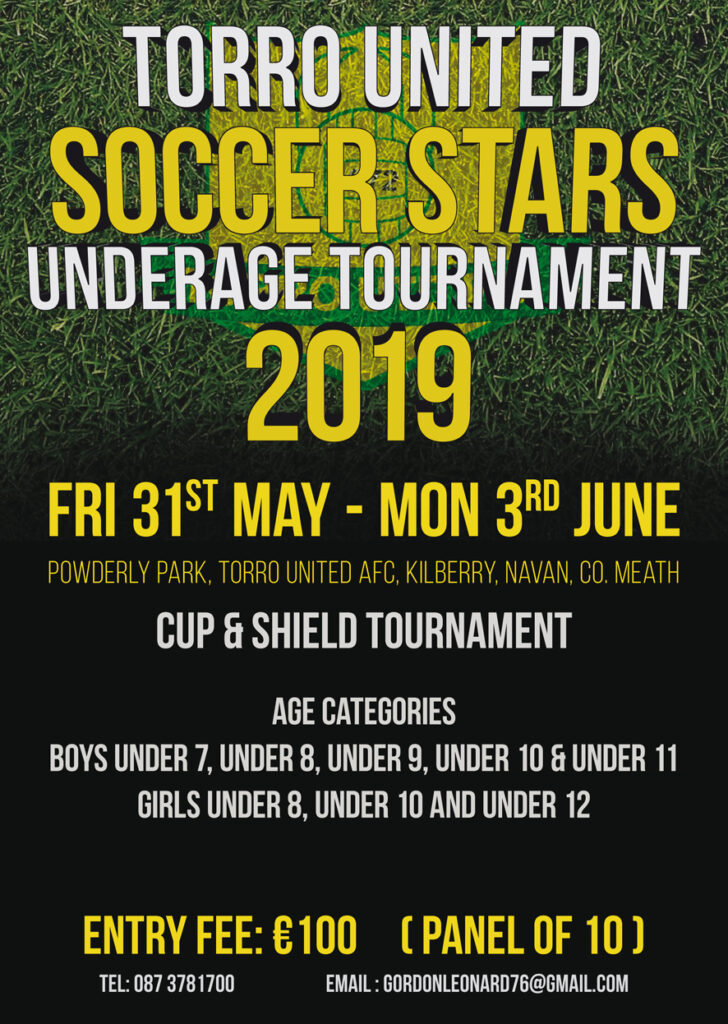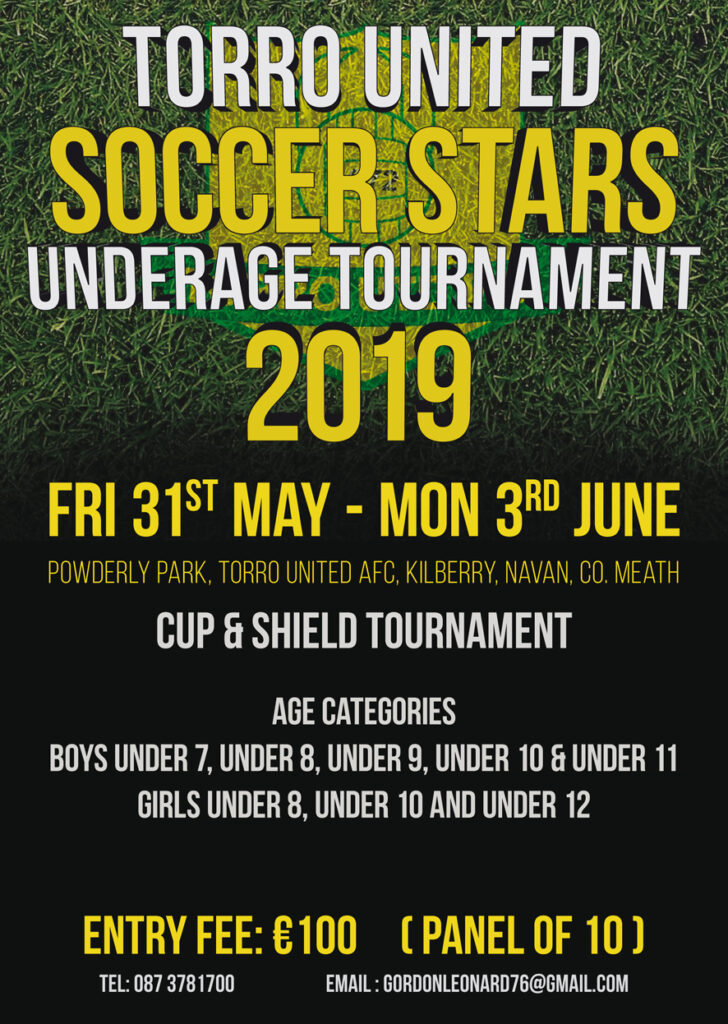 Torro United AFC will host their Annual Soccer Stars Tournament over the June Bank Holiday weekend, Friday 31st May to Monday 3rd June.
The ever popular tournament will have Cup and Shield competitons for under 7 boys, under 8 boys, under 8 girls, under 9 boys, under 10 boys, under 10 girls, under 11 boys and under 12 girls.
The tournament is well attended by local sides and we always will have some 'out of town' guests too.
Hope to see you there.
For further details see attached poster.
Team are €100 for panel of 10.