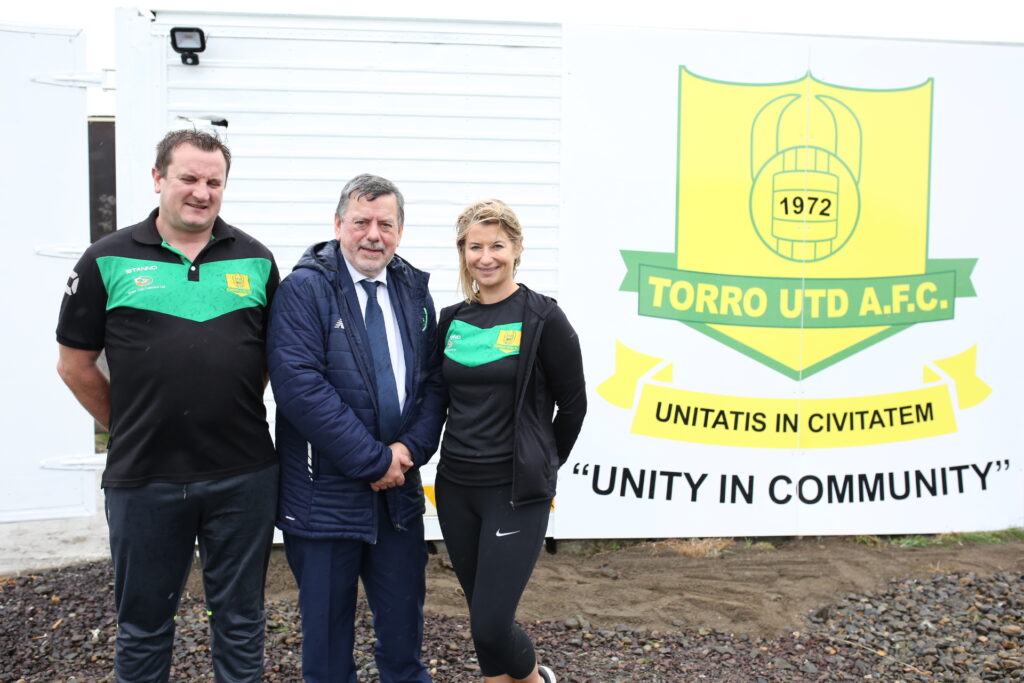 Congrats to Dee Donohoe on her entry for our Motto competition being selected as the Winning Entry.
The standard was quite exceptional and any number of entries on our shortlist would have been fit to grace our club but in the end our judges felt that Dee's entry was short, snappy to the point and summed up Torro United's spirit
Well Done Dee! The Motto was revealed during the FAI visit to Powderly Park last Sunday where FAI President Donal Conway did the honours and helped unveil the Motto in a large image supplied by Premeir Property Group and presented Dee with her prize for the Central Bar and Restaurent sponsored by proprietor Michael Gavigan.
Below are a few images captured of the occasion.
We hope in the coming months to update our livery to include our new club Motto.
Many thanks to all who entered the competition and to John Powell of Premier Property Group and Michael Gavigan of the Central Bar and Restaurent for Judging and Sponsoring the competition.
motto
[ˈmɒtəʊ]
NOUN
mottoes (plural noun) · mottos (plural noun)
a short sentence or phrase chosen as encapsulating the beliefs or ideals of an individual, family, or institution.